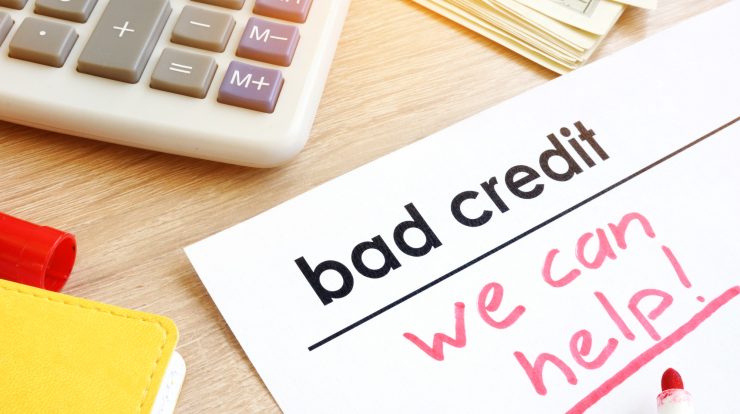 Your credit score will be bad when you are late making loan payments. Of course it's a bad reputation for you because if you want to apply for a loan again, then your credit score will be the first benchmark that the lender sees.
Therefore, for those of you who want to apply for a loan, of course you have to try hard so that your credit score doesn't become a problem in the future. Here we provide ways to get loans for bad credit.
First, Make Sure You Pay Off All Your Loans
The first thing you can do to make your credit score good is to pay off all your credit first. So, actually before you apply for a loan, first calculate your ability to pay the credit bill. You also have to always ensure that the payment is not overdue.
Always Ensure that The Credit Score and Credit Report
For those of you who want to apply for loans for bad credit, then you should always check your credit score and report before applying for another loan. Usually, your credit score can be checked directly on the credit reporting bureau website.
By knowing the credit score report, you can find out the value of your credit score. Later, you can use that as a tool to identify or analyze how bad your credit score is. So, that way you can also improve your credit score earlier before applying for another loan.
Use Alternative loans that Don't Require A Credit Score
If you cannot do the two methods above, then there are still other ways that you can do, that is by using several alternative lender services that do not ask for a credit score as a condition for applying for a loan.
The first is payday loans that do not require a credit score. These loans can provide you with short-term funding of $500 or less.
Well, this type of loan has a maturity date every payday. So, you can pay it when you get a salary. However, usually the return fee that must be paid is also high.
Then, there are also payday alternative loans which are included in short-term loan. The advantage of using this loan is that the fee is much lower than the percentage fee that must be paid on a payday loan.
However, of course there are some rules that are given to this type of loan. Some of them are the interest rate can not be more than 28%, the loan amount given is $ 200 to $ 1,000. The loan must also be repaid within one month to six months, and the application fee cannot exceed $20.
From this explanation, now you can get a solution to still be able to get loans for bad credit. So, if later you can get a new loan, don't forget to pay it on time.