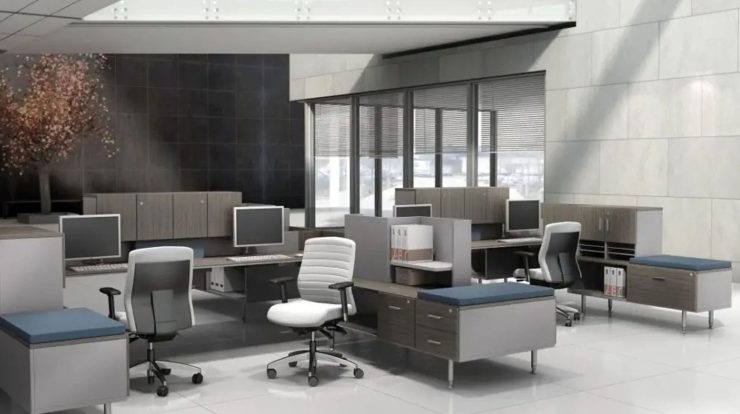 If you want to invest in property, the factors that must be considered are not only location, but there are several other things. These factors are needed to be able to assess the performance of the property we are going to invest in.
So, in this article, we provide 3 types of real estate investing options that are really good to do in 2023. The basis for this consideration is good cash flow performance in the future. What are they?
First, Invest in Offices
Office buildings will always get a lot of takers. The reason is, the office is needed by many companies. It's no wonder that many property entrepreneurs decide to invest in office buildings.
Due to the large number of enthusiasts, of course, the benefits to be gained from this one property investment will be enormous. In fact, the benefits are far greater when compared to other types of property investment. It's just that, investing in offices requires high maintenance costs because offices are one of the company's needs that are definitely used every day.
Property for Retail
Retail is the type of store most needed by people. By investing in stores that are used for trading activities, of course it will be very profitable for you. Moreover, everyone definitely needs goods or products for daily needs such as groceries.
So, if you do real estate investing in this property, of course the profits will be stable, although not too big. Well, this type of investment is much better for beginners than investing in office buildings.
Usually, tenants will also pay for a long period of time. So, if the lease term is longer, the investor will benefit more because the rent money will continue to come in.
Property Investment in Buildings for Industrial Needs
If you invest in industry or manufacturing, usually the operational costs that must be incurred are much less than in office or retail buildings. The industry in question can be in the form of warehousing, research and development sites, to manufacturing.
An example is a factory. Other main factors are locations that are close to transportation access, ceiling height, and the ability to carry out the process of loading goods.
These three types of real estate investing are rarely discussed, but they have far more stable and profitable returns than investing in common properties, such as houses. So, which investment are you interested in?