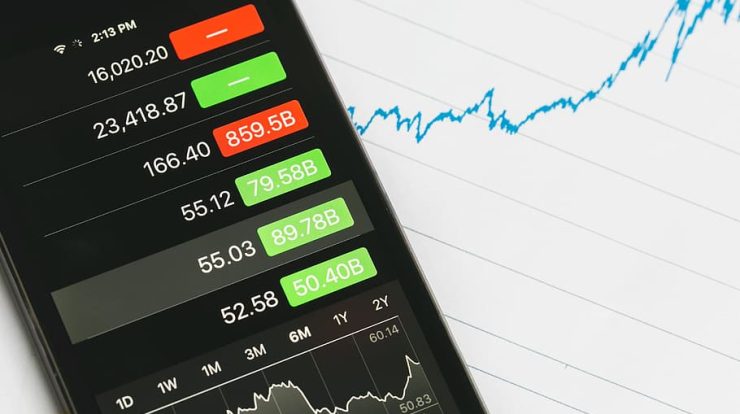 To purchase shares of a foreign company, you cannot go through a local brokerage firm, but you must go through international investing apps. There are many stockbrokers abroad who are very popular with local investors.
Before opening an account and trading, investors should review each broker's policies, terms and conditions and their investment applications to ensure that the brokerage firm you choose is licensed and safe.
4 Legit Investing Apps
Below is an overview of the list of investing apps that deal in the stocks of international companies listed on the forex.
1. eToro
The eToro an investing app, is used by investors who want to trade stocks on the US stock exchange and European countries. eToro is known to be the most friendly to private investors from their respective countries and overseas.
Launched in 2007, the UK-based app is accessible in nearly 100 countries and has over 17 million users.
The minimum capital that an investor must make to open an eToro stock account is $200. This broker charges a $5 withdrawal fee and an annual inactivity fee of $10 for accounts that have not traded for 12 months. Additionally, there are no transaction fees for buying or selling stocks for long positions. The short selling fee is 0.18% of the trade value.
2. TradeStation
This global security offers a range of activities from trading cryptocurrencies, stocks, mutual funds, ETFs and bonds to buying his IPO shares for investors in various countries including Indonesia.
The minimum initial deposit amount set by TradeStation is $2,000. However, the investor is charged 0 or free for trading or trading. Stock trading is set to zero commission for the first 10,000 shares per trade. After that, each additional share over the first 10,000 will be charged $0.005 per transaction.
3. Saxo Bank
Making investment trades on the world's busiest stock exchanges i.e. USA, Europe, China, Hong Kong and Singapore can be accessed through this single broker. Founded in 1992, the brokerage offers various types of investments including stocks, forex, commodities and bonds through the SaxoTraderPRO online stock trading platform.
To open a participating account with Saxo Bank, the minimum deposit amount an investor must make is $3,000. Custodian fees are set at an annual rate of 0.12% to 0.25% depending on member level. Saxo Bank has a minimum monthly fee of €5.
4. Interactive Brokers
Like Saxo Bank, Interactive Brokers (IBKR) offers investors access to the world's most attractive stock exchanges, including the US, China, Europe, Hong Kong and Singapore.
The brokerage firm offers stocks, forex, bonds, ETFs, and trading services in over 220 territories. The market access of this investing apps offered reaches 135 markets and is spread across 33 countries. IBKR also uses 23 currencies.